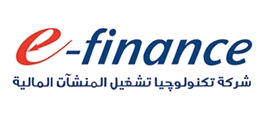 الوصف الوظيفي
•Approve, schedule, plan, and supervise the installation and testing of new products and improvements to computer systems such as the installation of new and monitor the performance and scheduled tasks on existing databases systems.

•Plan, coordinate and implement security measures and backup strategy to safeguard information in computer files against accidental or unauthorized damage, modification or disclosure.

•Write and code logical and physical database descriptions and specify identifiers of database to management system or direct others in coding descriptions.

•Build and manage test cases identical to Production environment as part of diagnostics and resolving production support requests.

•Specify users and user access levels for each segment of database.

•Develop methods for integrating different products so they work properly together such as customizing commercial databases to fit specific needs.

•Develop data model describing data elements and how they are used, following procedures and using pen, template or computer software.

•Establish and calculate optimum values for database parameters, using manuals and calculator. Revise company definition of data as defined in data dictionary.

•Review workflow charts developed by programmer analyst to understand tasks computer will perform, such as updating records.

•Working on UNIX, Linux and/or Windows platforms

المهارات
1- Knowledge and experience of SQLserver administration in support of multiple SQLserver databases

2- Experience with Oracle RAC (installation and management).

3- Experience with Oracle Data guard (Configuration and management)

4- Experience supporting Oracle database products related to the installation, backup/recovery, performance tuning, and performance troubleshooting.

5- Knowledge of SQL and UNIX shell scripting.

6- Experience working in UNIX and windows environment.

7- Experience performing system administration tasks on a major ERP system.

8- Experience working in a Linux/UNIX environment including experience with UNIX or Linux clustering.

9- Experience working with advanced databases features, cluster service, data guard database mirror, replication and security and data encryption.

Experience programming in JAVA, C++, PL/SQL.

لقد تم الإعلان عن هذه الوظيفة في التخصصات التالية:
Unix من Shell Scripting
Oracle RAC
منصة لينكس
قواعد البيانات
تفاصيل الوظيفة
منطقة الوظيفة:

القاهرة, مصر

قطاع الشركة:

تكنولوجيا المعلومات

طبيعة عمل الشركة:

صاحب عمل (القطاع الخاص)

الدور الوظيفي:

التقني

تاريخ الالتحاق بالعمل:

2014-03-02

الحالة الوظيفية:

دوام كامل

نوع التوظيف:

موظف

الراتب الشهري:

غير محدد

يتطلب إدارة موظفين آخرين:

غير محدد

عدد الوظائف الشاغرة:

2
المرشح المفضل
المستوى المهني:

متوسط الخبرة

عدد سنوات الخبرة:

الحد الأدنى: 5

منطقة الإقامة:

غير محدد

الجنس:

غير محدد

الجنسية:

غير محدد

الشهادة:

غير محدد
لمحة عن الشركة
Operating in Egypt, e-finance provides state of the art electronic payment solutions to the government and public sector in a secure environment according to the national and international security standards. Powered by our professional experts with long years of experience in banking, e-payment, technical and project management we currently provide end-to-end e-payment connectivity for the Ministry of Finance and government entities