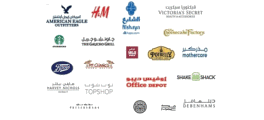 الوصف الوظيفي


M.H. Alshaya Co. is currently recruiting 2 Research & Development Managers to support eGroups continued growth plans for 2014. We are seeking to appoint experienced individuals with expertise in the either the Architecture or .NET domain.

Reporting to the Solutions Director this is a leadership level technology architect/integrator role responsible for architecting, adapting, integrating and implementing technology solutions.

You will be self-directed and capable of working with abstract concepts within the context of the goals of the organization to develop multi-layered enterprise level solution that comprehend and specify business, application, data and infrastructure designs.

Responsibilities include:
- As a lead architect, own and shape up the enterprise technology solutions architecture. Bring on board cross enterprise industry recognized expertise and all of the capabilities along with a strong practically based working knowledge.- Lead enterprise level technology decisions and recommendations across multiple domain areas. Includes identification and mitigation of technology related risks introduced into the enterprise by technology decisions. Responsible for integration and cohesion of developed solution.- Work closely with Senior Managers Development to shape up the architecture, framework and technology of internally developed solutions.- Manage a team to drive technology adaptations and research to find the best technology and solution including commercial deployment.


Skills & Experience

You will have/be:
- A post-graduate qualification in computer science/computer engineering from an internationally reputed university/institution.- At least 6 years' of experience in a similar environment in leading architecting, development and deployment of enterprise solutions in the areas of Retail Store, business workflows and automation, intranet/extranet portal, Mobile, E-Commerce.- Extensive knowledge of Microsoft .NET, Linux, Java, J2EE, SOA, Oracle, Oracle/ SharePoint, portals/collaboration suite, Smart phone and tablet technologies, workflow technologies.- Experience in Agile system development methodologies and project management.- A problem solver with strong drive for results.- Team management skills.- Senior level credibility and be a highly flexible and motivated individual.


المهارات
IT Research & Development/ Architecture/ Net

تفاصيل الوظيفة
منطقة الوظيفة:

الكويت

قطاع الشركة:

تكنولوجيا المعلومات

طبيعة عمل الشركة:

صاحب عمل (القطاع الخاص)

الدور الوظيفي:

التقني

تاريخ الالتحاق بالعمل:

غير محدد

الحالة الوظيفية:

دوام كامل

نوع التوظيف:

موظف

الراتب الشهري:

غير محدد

يتطلب إدارة موظفين آخرين:

لا

عدد الوظائف الشاغرة:

1
المرشح المفضل
المستوى المهني:

إدارة

عدد سنوات الخبرة:

غير محدد

منطقة الإقامة:

غير محدد

الجنس:

غير محدد

الجنسية:

غير محدد

الشهادة:

غير محدد
لمحة عن الشركة
M.H. Alshaya Co. is a leading international franchise operator for over 70 of the world's most recognised retail brands including Starbucks, H&M, Mothercare, Debenhams, American Eagle Outfitters, P.F. Chang's, The Cheesecake Factory, Victoria's Secret, Boots, Pottery Barn and KidZania. The company operates over 2,600 stores across diverse customer sectors: Fashion & Footwear, Health & Beauty, Food, Optics, Pharmacy, Home Furnishings and Leisure & Entertainment.

Alshaya's stores can be found in markets across the Middle East and North Africa, Russia, Turkey and Europe and the company employs more than 40,000 people from over 110 nationalities.

The company has established itself as the industry leader across these territories through a combination of local market understanding and a comprehensive commitment to customer service. Growth in each of its operating divisions and brands is supported by continuous investment in talent and infrastructure. It applies best practices in retail operations, merchandising, marketing, information technology, logistics, real estate, human resources and financial controls.

M.H. Alshaya Co. is the retail business of the Alshaya Group, which was founded in Kuwait in 1890 and today represents one of the most dynamic companies in the Middle East. In addition to its retail operations, the Alshaya Group is active in a number of other sectors including real estate, automotive, hotels, trading and investments. Learn more about the company at www.alshaya.com
تقدم الآن