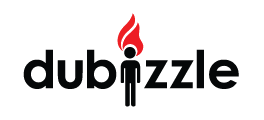 الوصف الوظيفي
dubizzle is looking for a Finance Manager to join our ever-growing Cairo Office. The Finance Manager will be the point of contact for everything finance in Egypt. He or she will be working closely with dubizzle's Egypt GM and the Group's CFO to establish, monitor and deliver on our financial processes and results. The multicultural, mutli-channel and participative environment gives an extra dimension to this role. We are looking for that person that thrives in dynamic, target driven and competitive surroundings.

Who are we and what do we have in store for you? dubizzler's are a bunch of fearless fun-mongerers that have set out to "Disrupt Consumer Exploitation; and have some fun doing it" in a leading edge technological environment. We move swiftly, nimbly and with agility - at a pace unmatchable by others (some might even say 88mph). This has turned us into the biggest non-global website in the Middle East with page views in the billions and users in the many millions.

We're always on the lookout for more brilliant, dynamic, and all-around awesome people to join our team. At dubizzle every day brings the opportunity to work with over 100s of people consisting of communication strategists, social media experts, search guru's, design legends, regional marketing specialists, sales scientists, respected entrepreneurs and a world beating tech team so expect to experience finance in a whole new epic way!

What you'll be doing:

• Assist in preparation of budgets and forecasts in liaison with the Dubai Office Finance Team;

• Prepare monthly management packs/reports;

• Assist in preparation of Information for MIH;

• Supported Group CFO in planning group statutory audit;

• Address CFO ad hoc queries;

• Manage and Develop Staff;

• Prepare and Review Balance Sheet Recons;

• Establish annual statutory audits;

• Implement financial controls/processes;

• Manage banking relationships;

• Monthly payroll and relevant submission of returns to required statutory bodies;

• Ensure compliance with all local tax requirements;

• Establish strong internal control environment.

المهارات
Who we are looking for:

• Bachelor in Accounting from a recognized institution;

• Minimal 2+ years Finance Management and Staff Management experience;

• Accounting knowledge of general ledger, loan management, management pack preparation, and consolidation exposure;

• Sound knowledge of income tax and other relevant legislation;

• Sound knowledge of IFRS

• In-depth Business understanding;

• System implementation experience;

• Conversant in SA GAAP and IAS disclosure requirement and accounting issues;

• Knowledge of multi-currency environments;

• Good knowledge of Corporate Governance, . King Report I, II and III

• Hyperion system knowledge;

• Strong command of English written and spoken;

• Influencing and negotiation skills;

• Excellent communication skills;

• Team player;

• Planning and organizing;

• Excellent computer and decision making skills.

لقد تم الإعلان عن هذه الوظيفة في التخصصات التالية:
تفاصيل الوظيفة
منطقة الوظيفة:

القاهرة, مصر

قطاع الشركة:

إنترنت

طبيعة عمل الشركة:

صاحب عمل (القطاع الخاص)

الدور الوظيفي:

المحاسبة/الشؤون المالية

تاريخ الالتحاق بالعمل:

غير محدد

الحالة الوظيفية:

دوام كامل

نوع التوظيف:

موظف

الراتب الشهري:

غير محدد

يتطلب إدارة موظفين آخرين:

غير محدد

عدد الوظائف الشاغرة:

1
المرشح المفضل
المستوى المهني:

متوسط الخبرة

عدد سنوات الخبرة:

الحد الأدنى: 3

منطقة الإقامة:

غير محدد

الجنس:

غير محدد

الجنسية:

غير محدد

الشهادة:

بكالوريوس/ دبلوم عالي
لمحة عن الشركة
online classifieds and community web portal