Global Banking Training - القاهرة, مصر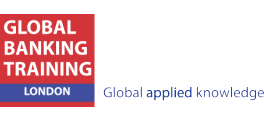 الوصف الوظيفي
Analyst Start Dates: 10 March, 21 April, 9 June, and 7 July 2014

Associate Start Dates: 15 March, and 14 June 2014

Location: London or Remote/Web Video Conferencing

The Global Investment Banking Internship Program is an exciting opportunity to gain experience of real world transactions and working knowledge for Investment Banking, Private Equity and Hedge Fund careers. The program will give you solid understanding of transaction concepts and robust practical skills for extensive investment banking work experience.

The 4-week program provides the following real world experience:

•Analysis of London stock exchange and New York stock exchange listed companies

•Preparation of buy and sell side transaction pitches, teasers, and writing confidential investment memo

•Excel Financial modeling and valuation of public listed companies by using "Comparable comps" method

•Excel Financial modeling and valuation of public listed companies by using " Discounted cash flow" method

•Excel Financial modeling and determination of the premium paid by buyer of the business by using "Transaction comps" method

•Excel Financial modeling and leveraged buyout of the company by a Private Equity sponsor

•Preparation of M&A transaction-ready model with Accretion/Dilution analysis of the deal

•Board presentation and closing of investment banking transactions

Upon completion of the program you will be prepared to carry out responsibilities of a full-time Analyst/Associate in investment banks and private equity firms. The program statement on your CV and your work experience reference report will enable you to stand out from thousands of other candidates and ensure that you are a strong contender in one the most competitive industries in the world.

المهارات
n/a

تفاصيل الوظيفة
منطقة الوظيفة:

القاهرة, مصر

قطاع الشركة:

تعليم/تدريب/مكتبات

طبيعة عمل الشركة:

صاحب عمل (القطاع الخاص)

الدور الوظيفي:

غيرذلك

تاريخ الالتحاق بالعمل:

غير محدد

الحالة الوظيفية:

غير محدد

نوع التوظيف:

غير محدد

الراتب الشهري:

غير محدد

يتطلب إدارة موظفين آخرين:

غير محدد

عدد الوظائف الشاغرة:

1
المرشح المفضل
المستوى المهني:

طالب/متدرّب

عدد سنوات الخبرة:

غير محدد

منطقة الإقامة:

غير محدد

الجنس:

غير محدد

الجنسية:

غير محدد

الشهادة:

غير محدد
لمحة عن الشركة
Global Banking Training offers instructor-led investment banking training to global banks, private equity, hedge funds, corporate and individual clients. We are specialized in applied Excel-based cash flow financial modeling and business valuation for mergers and acquisitions, private equity, leveraged buyouts, equity research, project finance, corporate finance and broad investment banking transactions. The courses are offered on a public basis, in-house and online instructor-led globally.