موفر فرص عمل ذهبي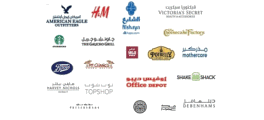 الوصف الوظيفي


The Alshaya eGroup is a diverse organisation supporting corporate, warehouse and retail specific IT infrastructure and systems. We have software teams creating and developing in-house applications and product teams optimising and integrating major third party solutions. The rate of growth across divisions and geographies means we are constantly evaluating how we provide robust, scalable and business enabling infrastructure and systems in line with global benchmark standards.

The Role:

Reporting to the Project Manager, a Project Officer is responsible for assisting in all areas of the project management

Responsibilities:
- Conduct feasibility studies, gather business scope and requirements, analyze business data- Monitor project work against the scope, schedule and deliverables- Prepare regular and concise progress reports to the project manager- Assisting with the identification of the risk- Documenting all meetings, actions, decisions, commitments, agreements etc- Monitoring compliance with appropriate standards and ensure compliance to company policies and procedures and quality control standards- Helping determine, monitor and suggest corrective actions to counter deviations from project plans- Prepare user documentation wherever applicable- Coordinate project update meetings and review feedback- Helping develop and maintain effective working relationships within project teams


Skills and Experience:
- Degree in Computers- At-least 3+ years experience in a similar role- Experience in web applications, retail environment- Candidates with management degree/diploma will be preferable


M.H. Alshaya Co. is a leading international franchise operator for over 70 of the world's most recognized retail brands, including Starbucks, H&M, Mothercare, Debenhams, American Eagle Outfitters, P.F. Chang's, The Cheesecake Factory, Victoria's Secret, Boots, Pottery Barn, Office Depot and KidZania. The company operates over 2,500 stores across 8 divisions: Fashion & Footwear, Health & Beauty, Food Service, Optics, Pharmacy, Home Furnishings, Office Supplies and Leisure & Entertainment. Alshaya's stores can currently be found in 19 markets across the Middle East and North Africa, Russia, Turkey and Europe and the company employs more than 36,000 people from over 110 nationalities.

المهارات
IT Project Officer

تفاصيل الوظيفة
منطقة الوظيفة:

الكويت

قطاع الشركة:

تكنولوجيا المعلومات

طبيعة عمل الشركة:

صاحب عمل (القطاع الخاص)

الدور الوظيفي:

التقني

تاريخ الالتحاق بالعمل:

غير محدد

الحالة الوظيفية:

دوام كامل

نوع التوظيف:

موظف

الراتب الشهري:

غير محدد

يتطلب إدارة موظفين آخرين:

لا

عدد الوظائف الشاغرة:

1
المرشح المفضل
المستوى المهني:

متوسط الخبرة

عدد سنوات الخبرة:

غير محدد

منطقة الإقامة:

غير محدد

الجنس:

غير محدد

الجنسية:

غير محدد

الشهادة:

غير محدد
لمحة عن الشركة
M.H. Alshaya Co. is a leading international franchise operator for over 70 of the world's most recognised retail brands including Starbucks, H&M, Mothercare, Debenhams, American Eagle Outfitters, P.F. Chang's, The Cheesecake Factory, Victoria's Secret, Boots, Pottery Barn and KidZania. The company operates over 2,600 stores across diverse customer sectors: Fashion & Footwear, Health & Beauty, Food, Optics, Pharmacy, Home Furnishings and Leisure & Entertainment.

Alshaya's stores can be found in markets across the Middle East and North Africa, Russia, Turkey and Europe and the company employs more than 40,000 people from over 110 nationalities.

The company has established itself as the industry leader across these territories through a combination of local market understanding and a comprehensive commitment to customer service. Growth in each of its operating divisions and brands is supported by continuous investment in talent and infrastructure. It applies best practices in retail operations, merchandising, marketing, information technology, logistics, real estate, human resources and financial controls.

M.H. Alshaya Co. is the retail business of the Alshaya Group, which was founded in Kuwait in 1890 and today represents one of the most dynamic companies in the Middle East. In addition to its retail operations, the Alshaya Group is active in a number of other sectors including real estate, automotive, hotels, trading and investments. Learn more about the company at www.alshaya.com