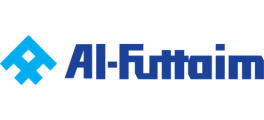 الوصف الوظيفي
About the Business:
Al-Futtaim occupies the pre-eminent position of the largest distributor of automotive products in the Emirates, and leads the rapid development of automobile business in the UAE, while continuing to contribute to our leading brands' worldwide growth. We represent Toyota, Lexus, Honda, Chrysler, Dodge, Volvo and Jeep automobiles as well as Hino Commercial vehicles.


We are establishing a brand new, state of the art Automotive Training Academy to develop our own automotive professionals. Al-Futtaim Automotive Training Academy is to develop the right team of automotive Emirati professionals who will support growth in all sectors of the automotive group.


About the Job:
Job Title: Automotive Technical Trainer

Reports to: Lead Technical Trainer

Department: Automotive Technical Training

Location: Dubai

Grade: F

JOB PURPOSE:
We are looking to recruit an Automotive Technical Trainer to play an active part in a team of dedicated Technical Trainers in successfully providing engaging Training programmes as required by Al-Futtaim Automotive Group, underpinned by the respective Brand standards.

The role will cover training needs analysis with subsequent development and implementation of technical training programmes utilising a blended learning approach, including impact measurement.

Description
* Actively promote the automotive group associate and customer engagement activities.

* Deliver engaging technical training to ensure that all distributor and company policies and procedures are adhered to, in line with Academy quality standards.

* Create and encourage positive, energetic, memorable and productive learning environments for all participating associates.

* Complete on going self-assessment of training programmes content and delivery, to promote continuous improvement.

* Support the Co-ordination and monitoring of all distributor training, to ensure Brand and distributor compliance, with the execution of structured action plans.

* Conduct regional training as required.

Performance Indicators
* DMM Results

* Level one Feedback

* Level one Feedback

* Updated Course Material

* Action Plans & Report

* Training delivery reports

المهارات
About You:
* Self-motivated

* High level of proficiency in both written and Spoken English

* Two Years Adult learning and development experience

* Five years Automotive experience with recognised academic qualifications

* Ability to communicate in a clear, concise manner in a multicultural learning environment

* PC Literate with proficiency in Microsoft Office Programs

* Ability to develop and adapt tailored training materials to suit the local and regional business needs

* UAE driving Licence or a full licence that can be transferred

تفاصيل الوظيفة
منطقة الوظيفة:

دبي, الإمارات العربية المتحدة

قطاع الشركة:

تقنية وصيانة

طبيعة عمل الشركة:

صاحب عمل (القطاع الخاص)

الدور الوظيفي:

الموارد البشريّة

تاريخ الالتحاق بالعمل:

غير محدد

الحالة الوظيفية:

دوام كامل

نوع التوظيف:

موظف

الراتب الشهري:

غير محدد

يتطلب إدارة موظفين آخرين:

لا

عدد الوظائف الشاغرة:

1
المرشح المفضل
المستوى المهني:

متوسط الخبرة

عدد سنوات الخبرة:

غير محدد

منطقة الإقامة:

غير محدد

الجنس:

غير محدد

الجنسية:

غير محدد

الشهادة:

غير محدد
لمحة عن الشركة
Established in the 1930s as a trading business, Al-Futtaim is one of the most progressive regional business houses headquartered in Dubai, United Arab Emirates.


Structured into six divisions; automotive, retail, electronics, engineering and technology, real estate, financial services and general services, Al-Futtaim operates through more than 60 companies and maintains a decentralised approach, giving individual businesses flexibility and versatility to maintain a competitive stance.


Employing in excess of 20,000 people across the UAE, Bahrain, Kuwait, Qatar, Oman, Egypt, Syria, Pakistan, Singapore and Europe, this approach benefits employees, providing a clearly defined work culture where individuals are empowered with authority and responsibility for their work.


The success of Al-Futtaim is attributed to proactively managing change whilst upholding the values of integrity, service and social responsibility. The majority of businesses, built on a portfolio of world leading brands, dominate their sector.
يمكنك التقدم الى هذه الوظيفة من هنا